Who is Dennis S. London, Jr.?
Dennis is a cybersecurity business owner, a service-disabled veteran of the United States Marine Corps, a Christian, a Conservative Republican, and a "Texan On Purpose".
About Dennis
Enlisting in the Marines at the age of 17, Dennis passed up scholarships at two different universities to serve his country.
Deploying and traveling the world, he lived where the Marine Corps told him to live, from Egypt, Japan, Korea and other foreign lands, to North Carolina, and finally California, where he met and married his wife, Shari. They will celebrate their 32nd anniversary in 2023 and are the proud aunt and uncle of 3, great-aunt and great-uncle of 2, and Godparents of 3.
With Shari's professional career fully established, when Dennis completed his service as a Marine, the Londons remained in Orange County - the most conservative county in the state. There, they lived through the horror and watched as the once Republican stronghold turned from red, to purple, then finally blue.
After the Marine Corps, Dennis' IT career moved into the cybersecurity industry holding roles at several firms ranging from small companies to Fortune 50 global organizations, before founding his own successful company in 2008. Being in the cybersecurity industry, Dennis frequently traveled on business to North Texas, and quickly knew Texas was where he wanted to live. After careful research, the Londons made a deliberate move to Rockwall County, one of the fastest-growing and most conservative counties in all of Texas. In June 2018, Dennis and his wife Shari proudly became Texans On Purpose.
Community Involvement
Upon moving to Rockwall County, Dennis immediately got to work making sure Texans learned from his experiences during the fall of California. He has travelled to numerous Counties across North Texas giving a talk called "Don't California My Texas". From his personal experience in California, Dennis shares what we should not allow to happen in Texas!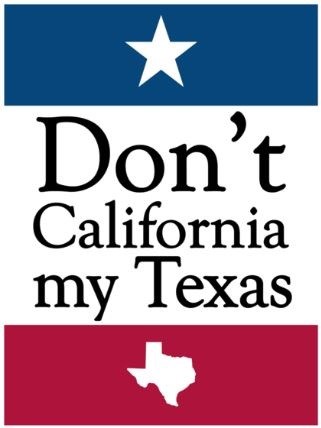 Dennis is a charter member of the Marine Corps League CW02 James W. Randolph #1465, where he initiated and led the Toys for Tots campaign in Rockwall County. Last year, in conjunction with multiple well-established charities in Rockwall, over 1,400 children were served. He has expanded the collection and distribution to assist in Kaufman, Hunt, Collin, and even Dallas Counties. The actual scope and number of children who will receive toys is a testament to his dedication to the mission.
He is an active member of the American Legion Terry Fisher Post #117, and the Band of Brothers veteran service organization. The Londons attend Our Lady of the Lake Catholic Church and are active in ministries. Dennis directly participates with and supports law enforcement agencies through his membership in the US Marshal's Posse, the Sheriffs' Association of Texas, the North Texas Crime Commission, and the North Texas Infragard.
It's easy to find Dennis at the meetings of the Republican Men's Club of Rockwall County as well as the Rockwall County Republican Women's and Rockwall County Hispanic Republicans club meetings. You can also find him Monday mornings at The Bagel Lady in Rockwall from 7:00 - 8:30 am if you'd like to talk. In fact, if you want to know where he's going to be, check the EVENTS page.
Dennis looks forward to meeting as many residents of District 33 as possible in the months ahead.