Who is Dennis S. London, Jr.?
Dennis is a cybersecurity business owner, a service-disabled veteran of the United States Marine Corps, a Christian, a Conservative Republican, and a "Texan On Purpose".
About Dennis
Dennis grew up in Baltimore, Maryland, where at the age of 17, he passed up track and music scholarships at two different universities and instead enlisted in the United States Marine Corps to serve his country.
After that, he lived where the Marine Corps told him to live, in North Carolina, Japan, Korea, and finally in California, where he met and married his wife, Shari. They celebrated their 30th anniversary in 2021 and are the proud aunt and uncle of 3, great-aunt and great-uncle of 2, and Godparents to 3 children.
With Shari's professional career already established in California, they remained there, living in Orange County - the most conservative county in the state. There, they had a front-row seat to watch their beloved county turn from red, to purple, then finally to blue.
After careful research, the Londons made a deliberate move to Rockwall County, one of the fastest-growing and most conservative counties in all of Texas. And as of June 2018, Dennis became a Texan On Purpose.
Community Involvement
Upon moving to Texas, Dennis immediately got to work making sure Texans learned the lessons he had learned in California. To date, he has spoken in 5 different counties, including Rockwall, giving a talk called "Don't California My Texas". From his experience in California, Dennis has a very good idea of what we should not allow to happen in Texas!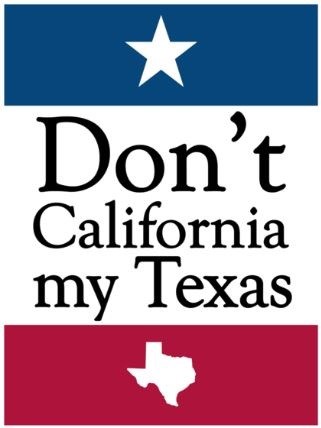 Dennis is a charter member of the Marine Corps League CW02 James W. Randolph #1465, where he initiated and led the Toys for Tots campaign in Rockwall County. Last year, in conjunction with two well-established charities here in Rockwall, over 1,300 children were served. Expanding to collection and distribution in Kaufman County this year will nearly quadruple the number of children who receive toys.
He is an active member of the Terry Fisher Post of the American Legion, and the Band of Brothers veteran service organization. At his parish, Our Lady of the Lake Catholic Church, Dennis serves as Deputy Grand Knight with the Knights of Columbus, and is active in other ministries. He supports law enforcement through membership in the US Marshal's Posse, the North Texas Crime Commission, and Infragard.
It's easy to find Dennis at any meeting of the Republican Men's Club of Rockwall County as well as the Rockwall County Republican Women's and Rockwall County Hispanic Republicans club meetings. You can also find him Monday mornings at Bagel Lady in Rockwall from 6:30 - 8 am if you'd like to talk. In fact, if you want to know where he's going to be, check the EVENTS page.
Dennis looks forward to meeting as many residents of District 33 as possible in the weeks ahead.